RECIPE
Rococo Plazma Cake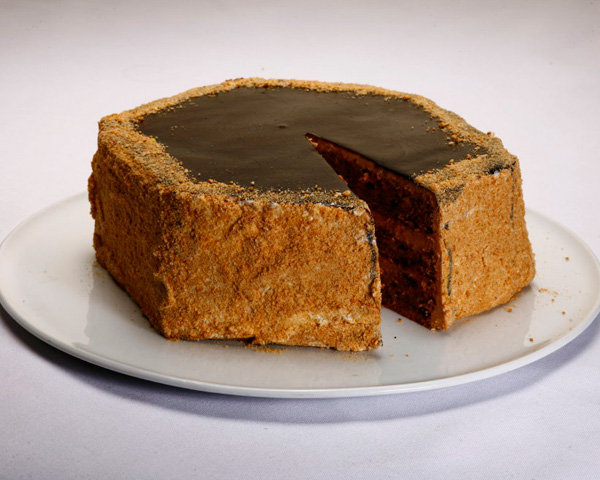 How to prepare..
Layers:
Batter egg-whites into solid foamy mass; add sugar and whip until crystal sugar is melted. Add yolks, batter strongly and gradually add the rest of ingredients. Make three layers from this mass and bake these at 180 C for 10 -15 minutes.

Filling:
Parboil milk, sugar and vanillin; add ground Plazma biscuit and prepare thick filling. Add whipped butter when the filling is cooled and continue to mix with mixer until foamy filling is obtained. Add rum as the last ingredient.

Spread filling over the layers and decorate with melted Bambi chocolate.

Ingredients:
Layers:
12 egg-white
12 yolks
12 sugar spoons
6 spoons of milled walnuts
10 spoons of ground Plazma biscuit
50 g grated Bambi cooking chocolate

Filling:
2 dl milk
250 g ground Plazma biscuit
4 vanillin sachets
150 g sugar
250 g butter
0,5 dl rum

Time for preparation: 90 minutes